No. 3 The third muskateer
And finally...
NO. 3. The man who drew it all together. Or 'wrote' it all together.

Edward Johnston - craftsman and calligrapher.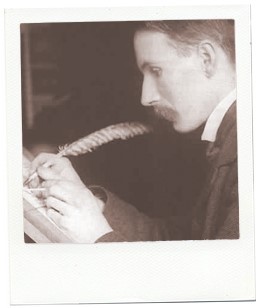 Designer of the san-serif (without flicky-bits!) typeface used by the London Underground to this day; initially known as Underground, then Johnston's Railway Type, now just Johnston. The current London Underground still uses a redesigned version called New Johnston, a slight variation on the original.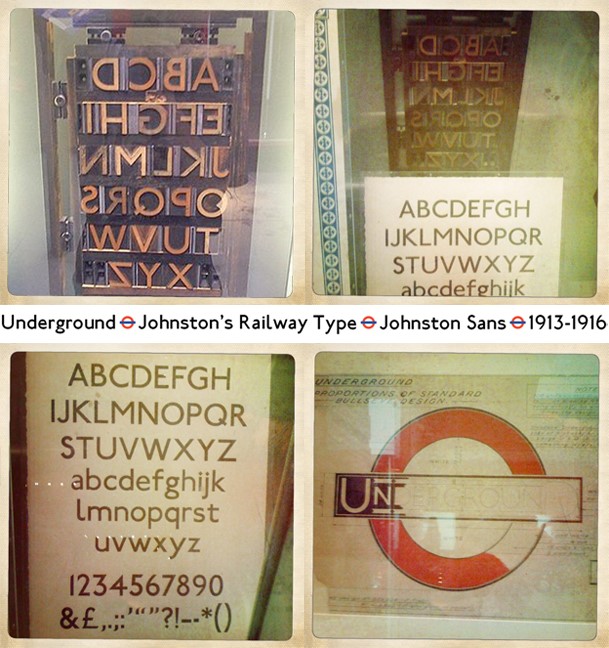 In 1913 Frank Pick commissioned Edward Johnston to design a new typeface that would strengthen the company's corporate identity and ensure that the Underground's posters would stand out from the advertisements around. It should have "the bold simplicity of the authentic lettering of the finest periods" but belong "unmistakably to the twentieth century". In 1916 the new typeface was introduced. The 'roundel' (the London Underground round logo) which first appeared in 1908 as a solid red disc and horizontal blue bar as station nameboards, was also redesigned by Johnston. By 1917 the solid red disc had become a circle, and the new symbol was registered as a trademark. By 1919 the standardised roundel was being used on publicity, and from the early 1920s it began to appear on station exteriors and platform nameboards.

In 1935 graphic designer Hans Shleger was commissioned to redesign the bus stop, resulting in a simplified roundel of a plain bar and circle in silhouette form. The outline was removed and the simplified shape is remarkably close to the signage of London today.

Brilliantly simple design transcends fads and fashion...

...and lives on through and beyond.