This Is South Devon!
Having uploaded my little holiday poem earlier this week, I was contacted by the lovely people from ThisisSouthDevon.co.uk asking to feature my illustrations on their news website, which was nice!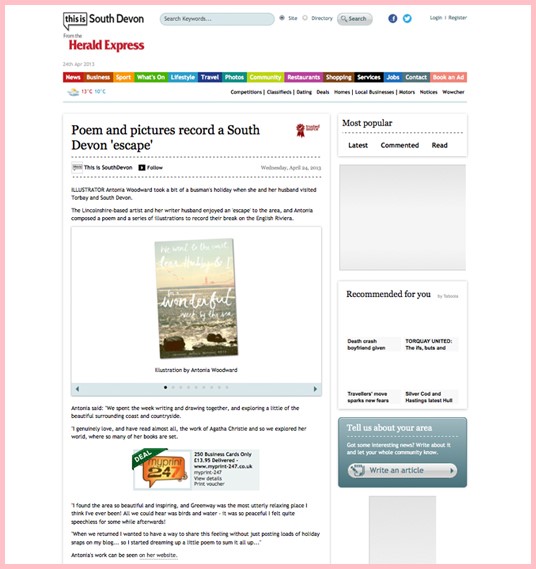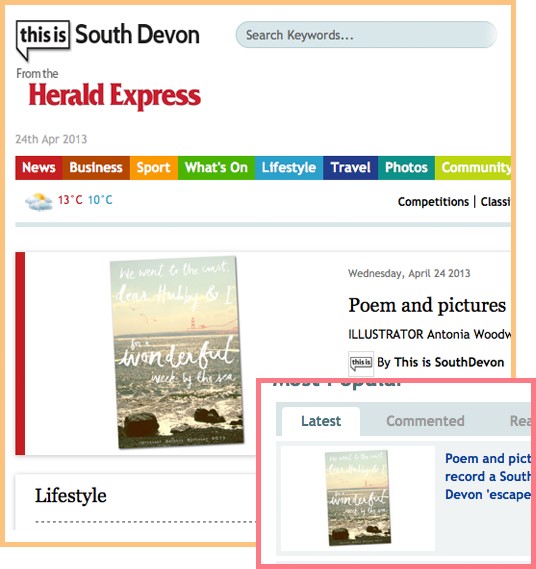 You can view the whole thing here.
Watch this space for more illustrated trips very soon!