Episode Two...Step this way...
Oops this has taken me a few more days to get out there than intended! Apologies.

I mentioned in my last post that our little break was full of surprises. This was the one part of the trip I was pretty confident I knew my hubby would take me to...I've only been banging on about going there for about half a century...

I've wanted to visit here for literally years! I'm no trainspotter, but I am a vintagetravelposterspotter - and where better for such a person to go than the place where all delicious travel posters of years past have been cooked up??

But first...look at these stunning old vehicles: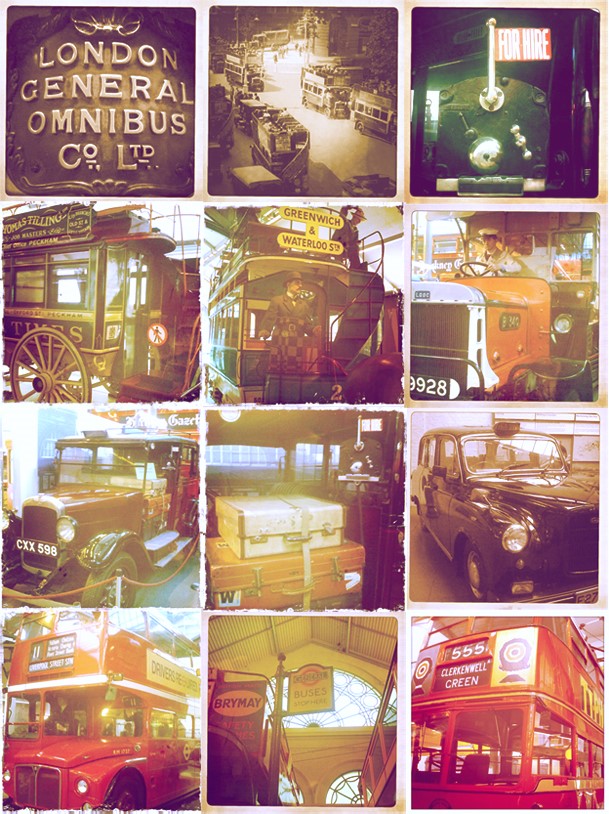 And there are some really lovely little design elements around the place: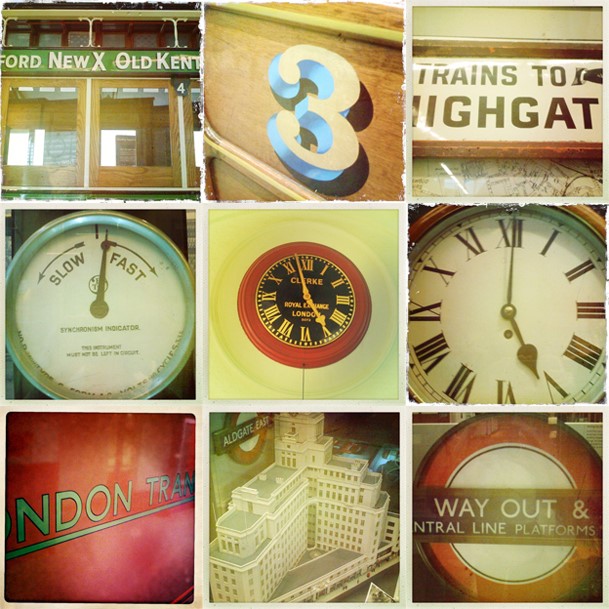 There is an brilliant exhibish on at the mo, called Mind the Map, (on until 28th October) which includes an inspiring mix of old and new interpretations of maps of London.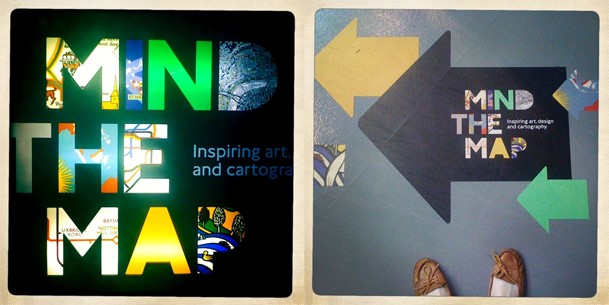 You enter the exhibition to a beautiful map of the world by artist Susan Stockwell, entirely created out of thousands of paper travel tickets collected by LTM. The colours are absolutely stunning - so tactile.
Then there is this incredible map of London by artist Stephen Walter, which is the most intricate drawing of every river, tube line, bunker, sewer, tunnel and anything else mysterious you could possibly hope to find in our capital. Unsolved murders and pagan burial sites are featured too apparently! Unbelievably detailed, you really must see this in person! The time he spent creating this must have been phenomenal!!

There are also several amazing and inventive maps by designer and illustrator Macdonald Gill - in this age of computer aided design I find it so wonderful to see something so accurate and perfectly executed by hand. Just incredible.

Just look at the detail in this; according to the LTM, "After drawing an accurate base map, [Gill] meticulously added architectural detail, before animating the design with his unique brand of illustration." This design dates from around 1945 although he never actually finished it - something I'm quite pleased about as it lets us see how he worked! It's so minutely detailed; he'd be a great architect for 'The Borrowers'!



Next time... we continue our journey through the veins of London with... An icon of design...