My Little Angels process
Hello!
With the publication of my latest book last week, My Little Angels (written by Melanie Hibbert and published by Rainstorm) I thought I'd share a few pics of the process of how the cover came together.
This was the first book I illustrated since having my little daughter and I found that time - previously taken for granted - was now a precious precious commodity to have every available moment squeezed out of!! I thought this would be a good time to try something I've avoided (for various reasons) for years: entirely creating a book on Photoshop.
Pre April 2016 my work process went something like this: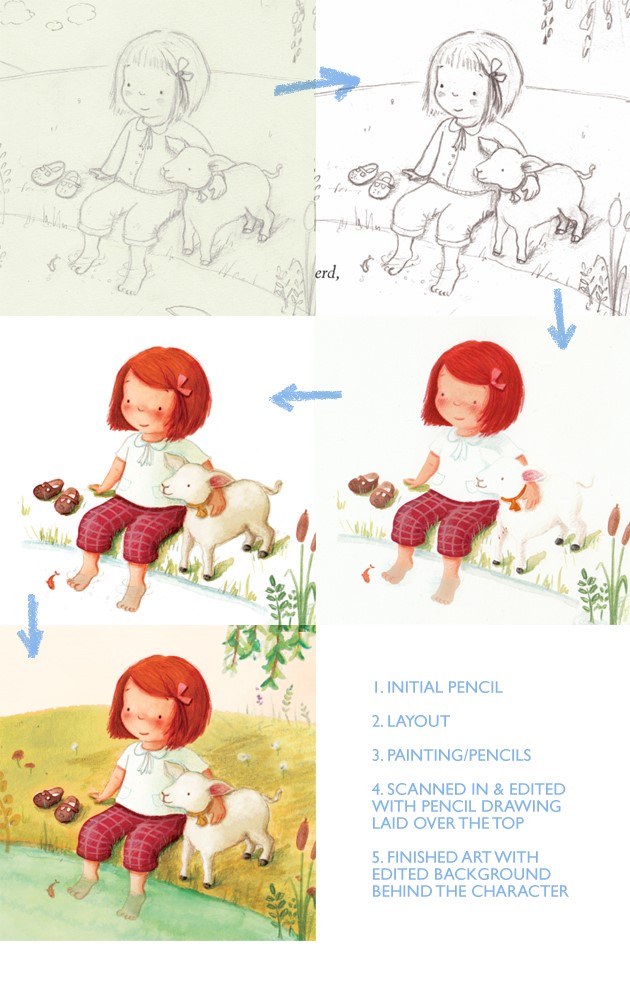 Much too time consuming to fit around a small person's unreliable and ever changing naps!
So this book was my first attempt to create a whole book entirely on the computer (with the exception of the pencil drawings) - a process that requires no wet brushes...no bits and pieces of paper lying around..no mess or tidying up and can be picked up and put down in an instant!
So here it is. The process of creating the cover for My Little Angels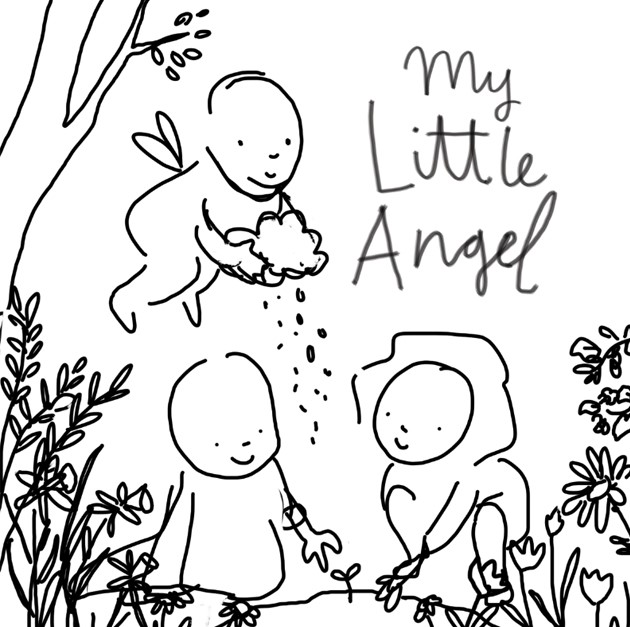 Compositional rough - where I rough out the general idea. This I have been doing on the computer for some time as I find it the quickest way to get ideas out of my brain! I find this stage much harder to do with real paper and pencil for some reason.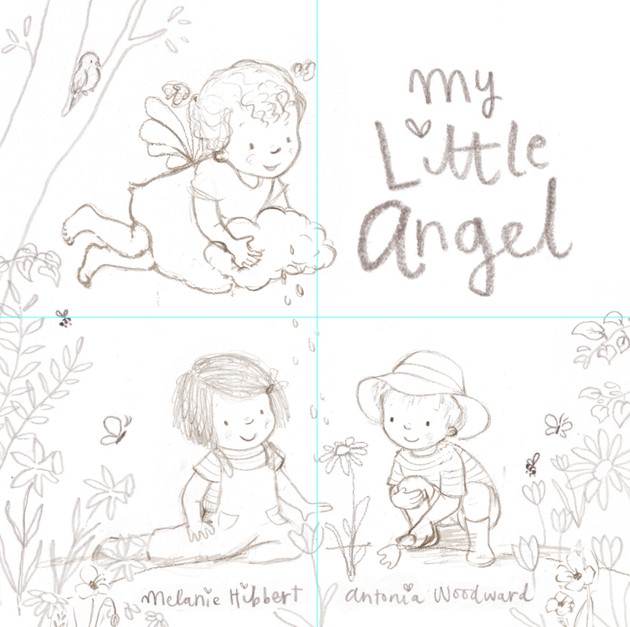 Pencil rough - scanned in drawings and assembled to create the design.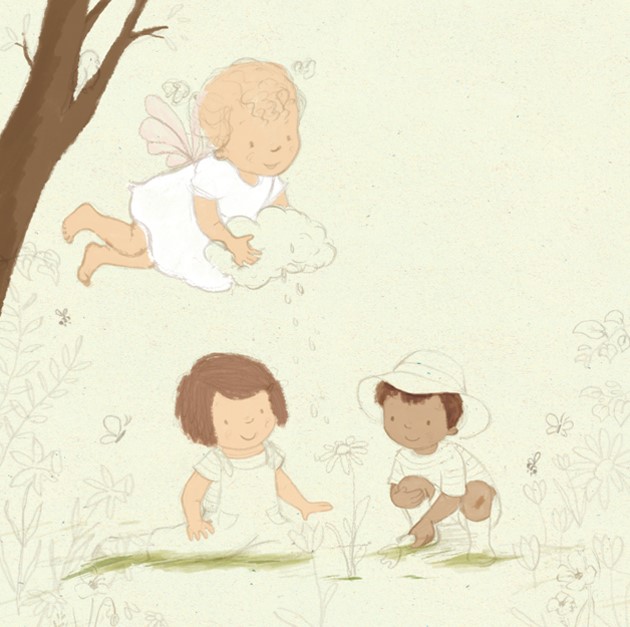 Let's get 'painting'! Scanned texture background, Photoshop brushes.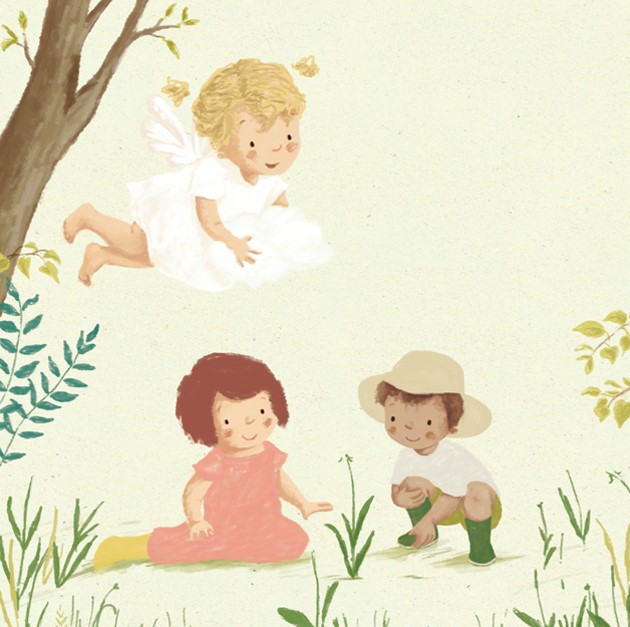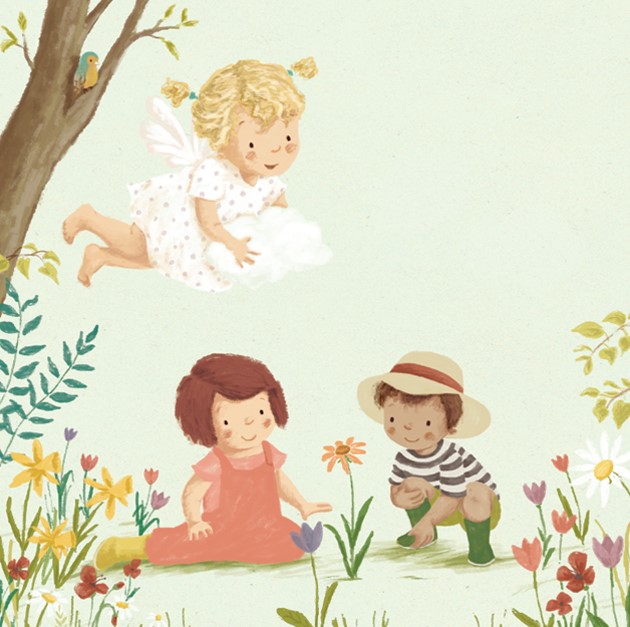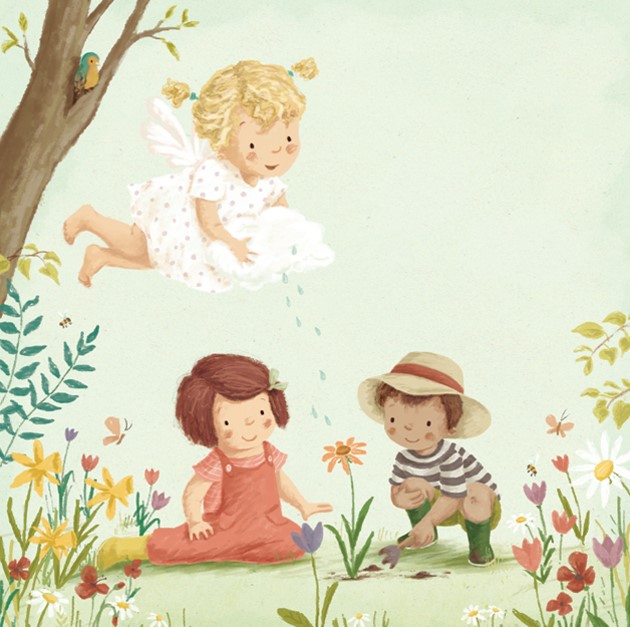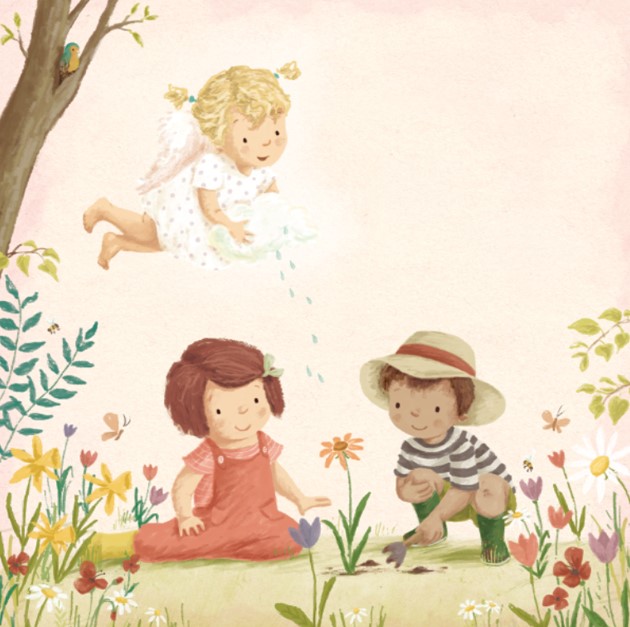 Trying a different background colour and the Publisher requested different wings...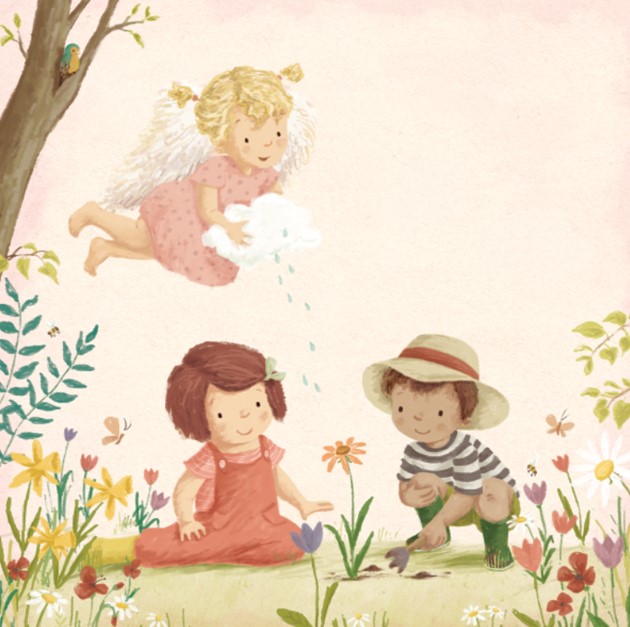 Bigger wings and slightly older angel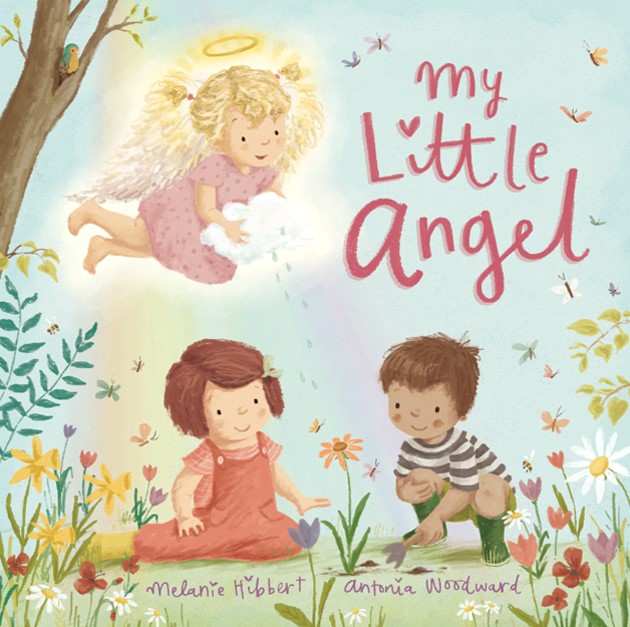 Last minute edits at the request of the publisher: added in halo, even larger wings, a glow behind the angel, removal of the boy's hat and a faint rainbow in the background.
I've yet to get my hands on a real copy but I'd love to know what you think of the new style!