No. 2: The Mapfather
Continuing from where we left off...

Let me introduce you to a man. His name is Harry Beck and he single handedly revolutionised how we navigate the London Underground.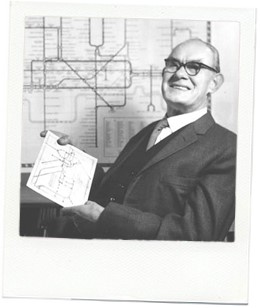 The early maps of the London Underground were, although lovely to look at, (my personal fave is 1926) not the clearest of designs. Following the geographical layout of the city and where the tube lines actually lay, the maps were confusing, and difficult to follow.

Enter Harry Beck, an engineering draughtsman, in a period of temporary redundancy from the London Underground.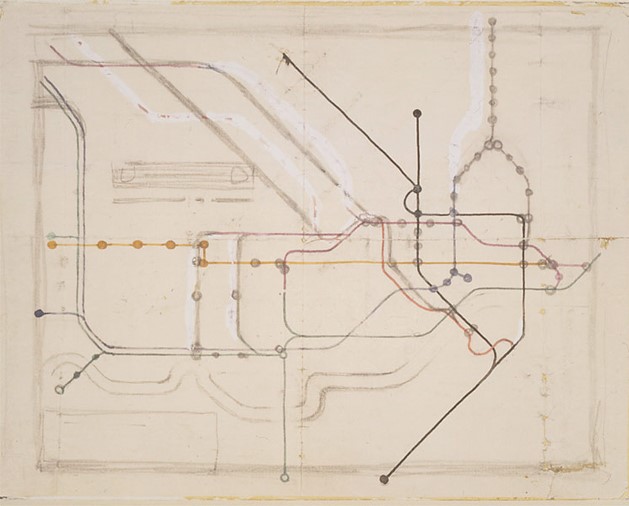 In 1931 Beck designed a fresh new diagram of the network. This diagram showed only vertical, horizontal and diagonal lines, and representations of relationships rather than distances between stations. Beck said: 'If you're going underground, why do you need bother about geography? … Connections are the thing." A sound argument, and blindingly obvious now! His design truly was radical at the time, and was viewed sceptically. But the new design had a successful trial of 500 copies in 1932, followed by a first edition of 700,000 copies in 1933. It wasn't long before it became a central part of Frank Pick's campaign to promote London Transport as a modern and efficient system.

Today, the format of the London Underground map has been copied and reproduced for the underground systems of many countries all over the world. It has had countless reincarnations. It has been reproduced on mugs, t-shirts, posters, even underwear! And the fee Beck got for his revolutionary thinking? Five guineas. Just under £200 in today's money. A steal. No, literally.

From a design perspective, isn't it interesting how the map has developed over the years? Even the River Thames, which can hardly have changed much, is redesigned from one map to the next. The quest for good design, simplicity, communication, and style is still going. Inspiring!
Next time... The third muskateer: tackles branding and identity.