Architectural Scribblings
Yesterday I sat trying to draw a higgledy piggledy row of frenchified shops, and found myself getting somewhat frustrated! I made a little collage in lovely orangey/coral/salmon (my 'couleurs du moment') but was getting itchy feet to get and and DO something! So I abandoned said collage, which I wasn't really giving my full attention to anyway, and walked down to the beautiful Bailgate.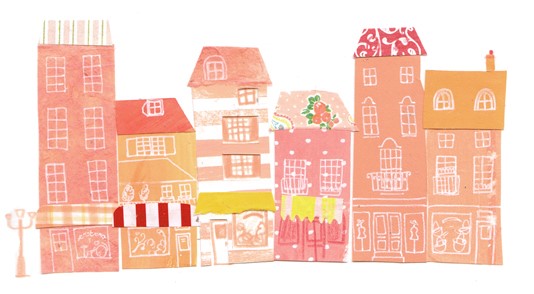 For those of you who have never been to Lincoln, the Bailgate is the old town part - cobbled streets, higgledy piggledy (why didn't I think of this before!?) buildings, little back alleys, and a wonderful selection of boutiques and eateries. It's just lovely! It's like a little slice of Cambridge or York right here in Lincolnshire, and I love living just off it. Anyway, I managed a couple of drawings before the weather turned (and it did turn!) so I've uploaded them for your viewing pleasure! I've got an idea up my sleeve of what I can use them for...so we'll see if it goes anywhere...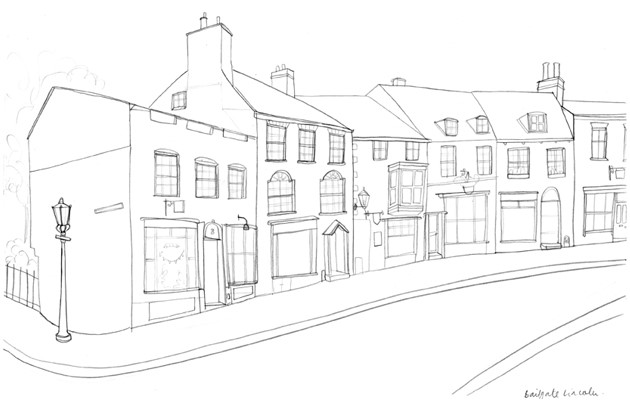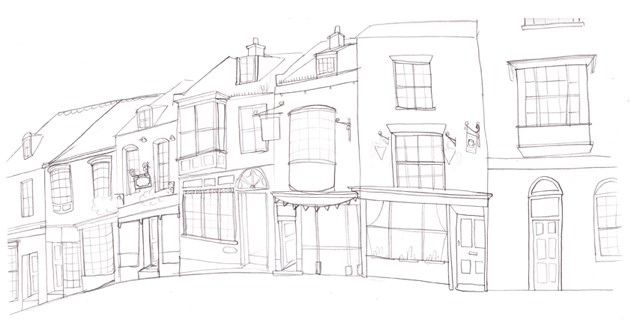 There are a few more drawings in this style in my portfolio here if you want to take a peek!